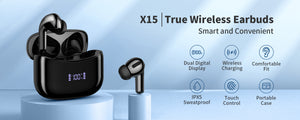 Customer Service
US Customer Service Tel: (781) 734-7815 Mon. - Fri., 11am - 8pm EDT
Customer Support Eamil:
US: support@zingbird.store
JAPAN: JPService@zingbird.store
お問い合わせ先
日本: JPService@zingbird.store
If you have any problems with your X15 earbuds or warranty issues, please send your questions to our email: support@zingbird.store for a solution, US customers can call (781) 734-7815 Mon. - Fri., 11am - 8pm EDT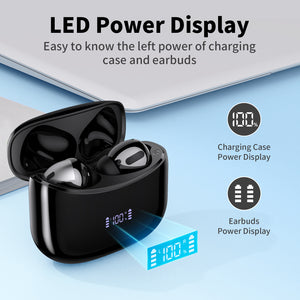 LED Power Display
X15 earbuds feature with led power display for charging case and earbuds,which you can easy to know how much the left power of charging case and earbuds.
Multi Charging Methods
X15 Charging case support wireless charging pad charing and USB C cable charging, which you can have 2 methods to charge the case, it is very convient.